10 Easy Cooking Activities for Toddlers
Fun and Easy Recipes for Kids
Making and preparing food in the kitchen is a fun learning experience for kids. It can get a little bit messy, but it is a great quality bonding time for the family. Plus, everyone will enjoy delicious food after.
Kitchen activities will catch the interest of kids and will allow them to learn a lot as well. Aside from preparing food, it will also develop their thinking, problem-solving, creativity, and fine motor skills. It is a great avenue for kids to practice important concepts like counting, measuring, following directions, following a sequence, and tons more.
Leave the recipe ideas to us and set a kitchen day with your kids! Here you will find 10 cooking activities for toddlers for you and your little ones to enjoy together.
Race Car Hot Dogs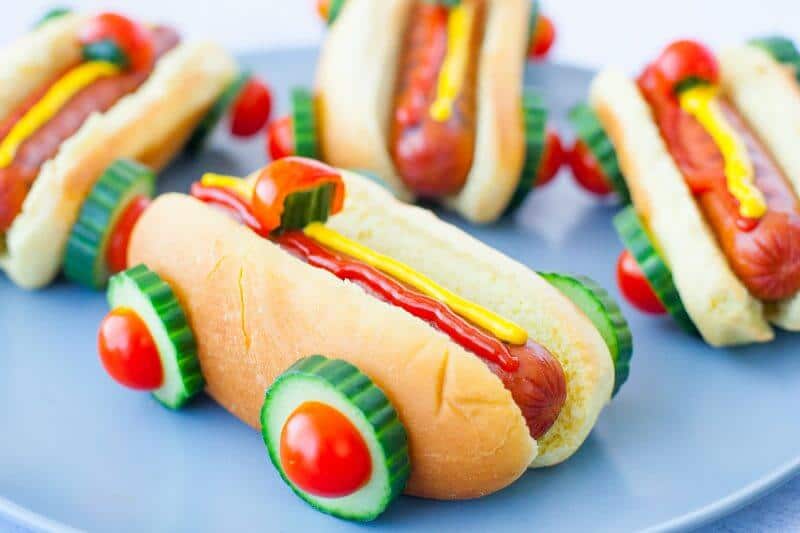 An ordinary hot dog in a bun will be so much more fun if you make Race Car Hot Dogs out of it!
Place toothpicks on the sides of the hot dog bun to assemble the wheels. You can use sliced cucumbers and cherry tomatoes for the car wheels. Attach another sliced tomato with a toothpick at the top of the hot dog for the steering wheel.
Add racing stripes with ketchup, mustard, and mayonnaise from squirt bottles on the hot dog to finish a winner.
Kiddie Easter Bunny Eggs
Here's a cute way for kids to prepare and enjoy protein-rich boiled eggs on Easter! Help them in slicing the boiled eggs into shapes to form the bunny's ears, head, body, and feet.
Allow your kids to assemble the bunny using the egg slices. Cut small bits of a carrot and spare some rosemary leaves for the bunny's nose. Use sesame seeds for the bunny's eyes.
Chocolate Balls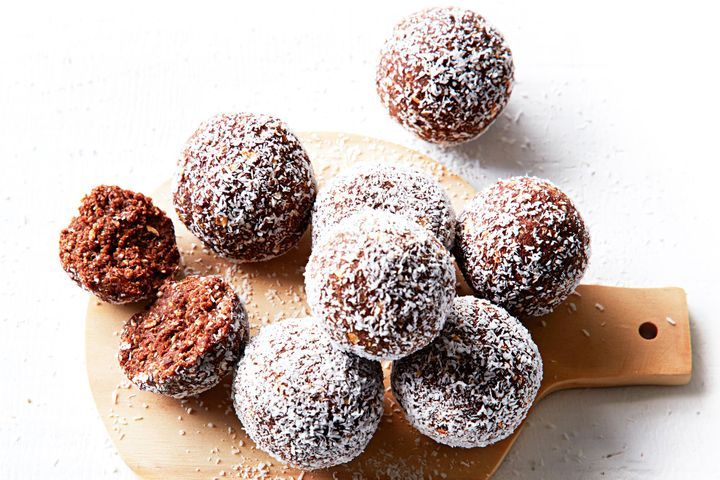 Coconut Chocolate Energy Balls is a yummy and healthy treat for kids and adults.
Making it is also easy – just mix in crushed chocolate-flavored graham crackers and condensed milk in a bowl or food processor. You can also add almonds and chia seeds if you like.
Scoop a spoon full of the mixture and shape them into circles. Coat the chocolate balls with shredded coconuts and enjoy!
Monster Sandwiches
Making Monster Sandwiches is fun and entertaining for kids.
Make your favorite sandwich snack extra special and top it with cute little monsters. Use slices of carrots, cucumbers, cherry tomatoes, olives, ham, and cheese to shape the monster's face, eyes, and mouth.
Strawberry Aliens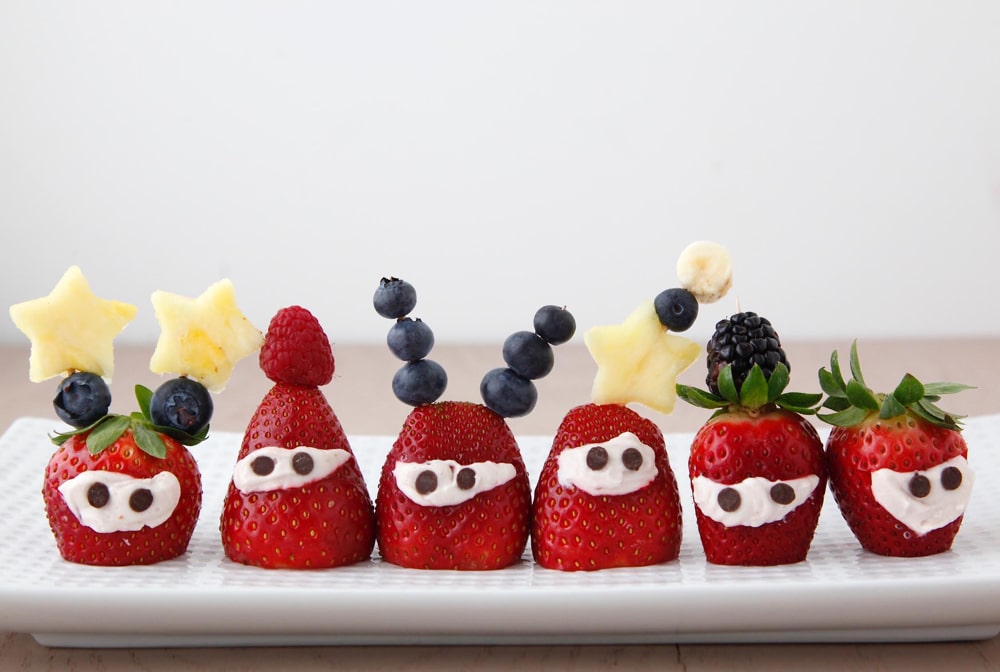 These cute Strawberry Aliens are another fun and easy fruit and vegetable treat you can prepare with your kids.
Grab some fresh and large strawberries. Slice off the top or bottom to create a flat surface so the strawberry can stand on its own.
Use toothpicks to skewer blueberries, blackberries, raspberries, or pineapples cut into small shapes to create the antenna. Add a whip of cream cheese mixture and place two little chocolate chip candies to create the eyes.
Frozen Yogurt Fruit Bites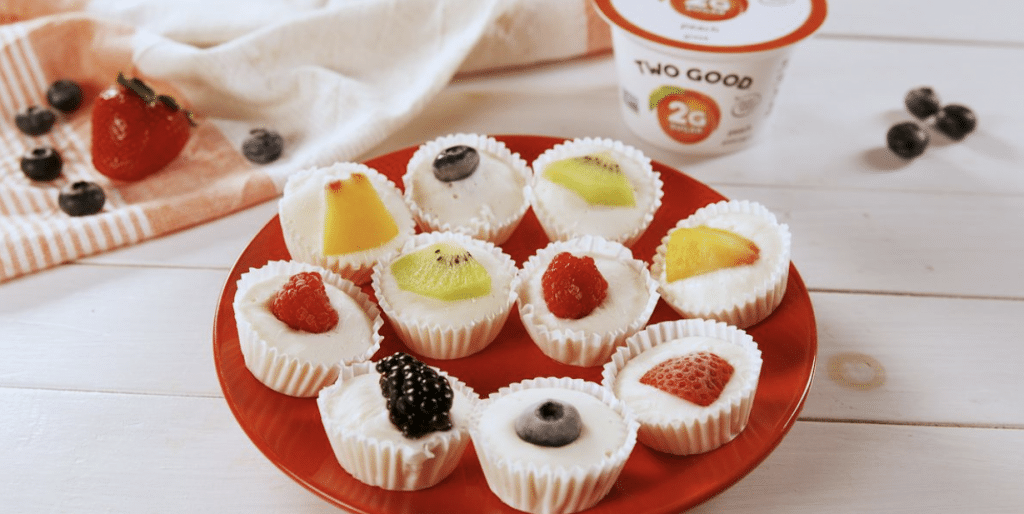 Frozen Yogurt Frozen Bites is a healthy and delicious treat that kids will love as much as they enjoy making it.
Whisk yogurt and milk together. Kids can do the mixing! Prepare your mini cupcake tin and paper liners. Pour a small amount of yogurt mixture into each cup and place a small slice of fruit. Fill the cups with the remaining yogurt mixture and top with another piece of fruit.
Chicken and Corn Tacos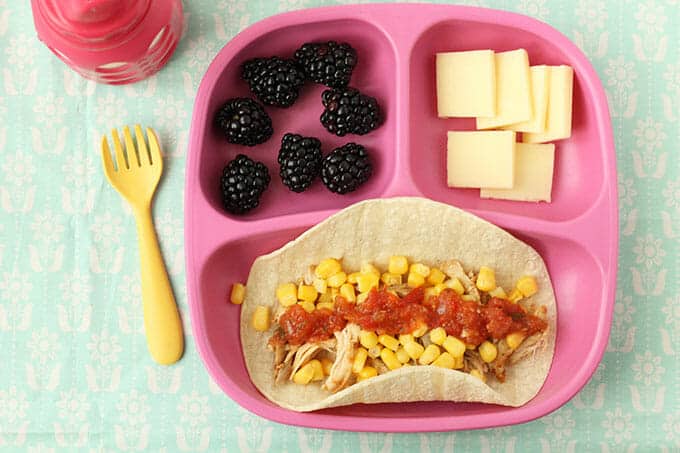 Chicken and Corn Tacos is a hearty and healthy meal you can make with your kids.
Just warm all the ingredients you need – tortillas, shredded cooked chicken, and corn kernels. Place the tortilla on the plate and ask your kids to add the chicken and corn. Add salsa to make it tasty and savory.
You can also serve it with your favorite fruits and cheese slices on the side.
Banana Sushi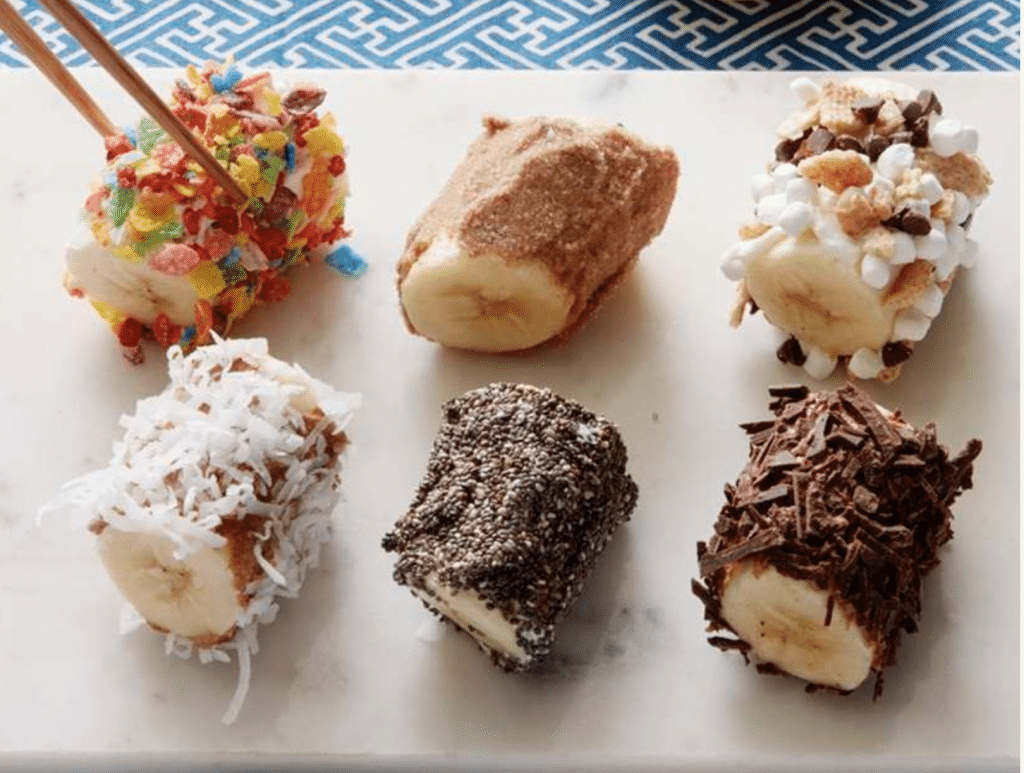 Look around your kitchen and you'll realize you can make yummy and simple recipes with what you already have. If you've got bananas and some spreads, goodies, or sprinkles then you can make these amazing Banana Sushi!
Cut the Bananas into slices and roll them in your desired coating. The coating can be peanut butter, whipped cream cheese, Nutella, almond butter, hazelnut spread, or anything your child finds. Feel free to add each coating with other ingredients such as grated chocolates, marshmallows, chocolate chips, cereals, candy sprinkles, cinnamon, shredded coconuts, and more!
Mac and Cheese with Veggies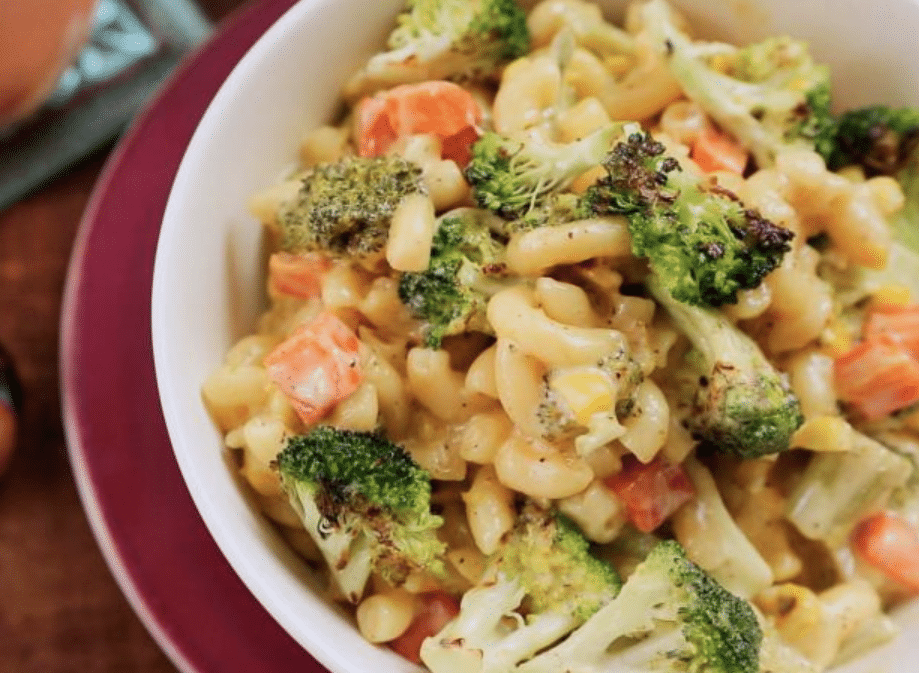 Kids are usually excited about mac and cheese, so why not let them prepare it with you? But this time, turn it into something healthier with some added veggies.
Prepare some peas, carrots, and sliced broccoli. With the help of your kids, add the veggies to your cooked mac and cheese recipe. Let them mix it and enjoy it!
Apple Doughnuts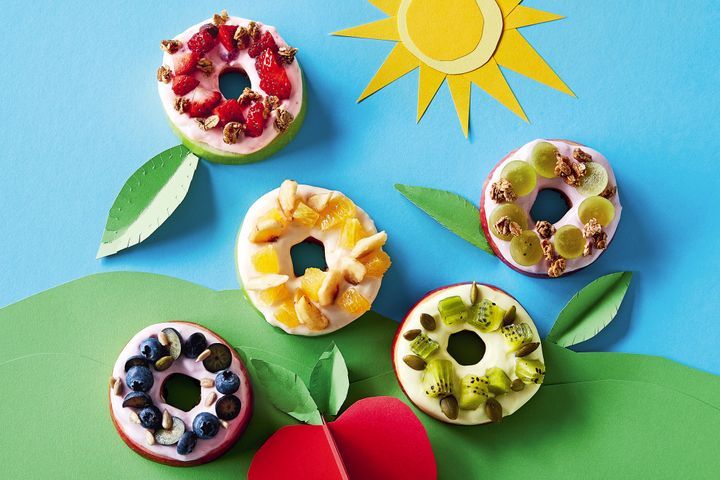 Let your little ones assemble, decorate, and eat these colorful and fruity Apple Doughnuts!
Grab some apples and slice each through the core, making around four to five rings. Use an apple corer to stamp out the circle from the middle of each slice – this will create the doughnut shapes.
Pat the apple doughnut slices to dry. Drying will help the toppings stick. You and your kids can now spread some almond butter or whipped cream cheese over the slices. Then decorate with sliced fruits and nuts. Enjoy!
Whatever you decide to make with your kids, be sure to enjoy your time together and let those creative juices flow as you design some of these cooking activities for kids. Ask your kids what they think would work best for some of these and use their suggestions because they will have some wonderful ideas of how to make these a lot more fun and unique. Also, check out these delightful Christmas recipes for kids.