20 Engaging Emotion Activities for Toddlers
Emotions and Feelings are fundamental to our well-being and existence. Emotional development begins early in life, and toddlers are no exception. Identifying and expressing emotions is a vital part of a child's early development. It is essential for toddlers to learn about their feelings, as they experience a wide range of emotions. Engaging in feelings activities helps them identify their emotions and express themselves.
We have compiled a list of 20 engaging emotion activities for toddlers that can help them learn about emotions and build emotional skills. These play activities are designed to help children identify their emotions, learn about different feelings, and express their own. Children can benefit greatly from activities that allow them to explore a variety of emotions and are essential to their overall emotional development. Let's take a closer look at these activities and how they can benefit your child.
Paper Plate Emotion Masks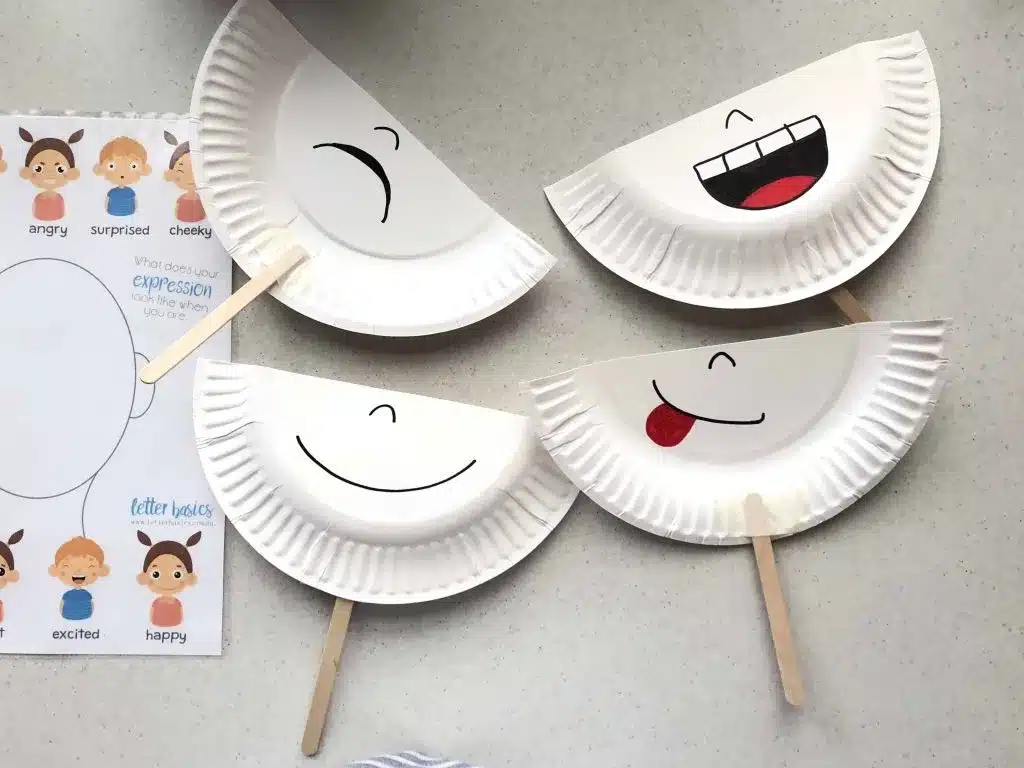 Toddlers may experience overpowering emotions but may have a hard time naming them. With these paper plate emotion masks, little ones can identify their feelings. It will direct children to visualize emotional representations and associate them with sensations and facial expressions.
Learn more from Play Inspired Mum.
Sad Monster, Glad Monster
The idea of this activity comes as a great accessory storytelling tool to the children's book 'Glad Monster, Sad Monster' by Ed Amberley and Anne Miranda. Nevertheless, the concept of the whole activity can be applied when you want to teach your toddlers about 'feelings' or 'emotions.'
This game is excellent for teaching kids how to recognize and name basic emotions, as they see the expressions "glad" and "sad" in others and themselves. This crucial life skill will enable your child to interact with people more effectively.
A Jar Full of Feelings!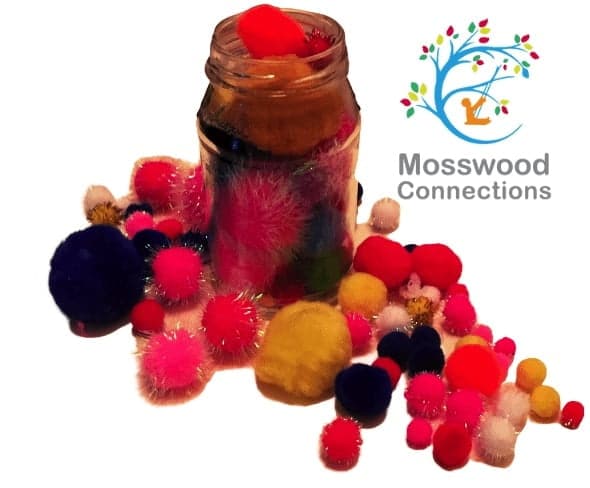 Here is a simple activity for sensory regulation that can assist young children in learning to regulate their emotions. Allowing them to express their feelings will help them realize that they are valid, and they will begin to learn how to deal with strong feelings and conflicting emotions.
Mosswood Connections has more information on this activity and how it is carried out.
Mindfulness Activity for Kids: Emotion Masks
Crafting and the arts are such fantastic outlets for mindfulness. Using these emotion masks is a beautiful approach to developing mindfulness, taking the time to look within, and communicating their feelings to those around them in a particular way that doesn't require words.
For more details about this craft, visit In the Bag Kids Crafts.
Rainbow Road Chat
Another easy exercise you can do with your child to foster conversation about feelings and emotions is Rainbow Road Chat.
Take six sheets of paper of different colors, label each one with a statement like "I feel happy when ___," then tape the sheets together to form a rainbow road on the floor. Roll a die, count, and have your child walk to the number sheet afterward.
To finish the statement, ask them to share examples; listen and remember these instances so that when it actually happens, everyone will be more aware and can handle the situation appropriately.
More information about this activity at Engaging Littles.
Emotion Charades for Kids: Feelings and Empathy
Children can learn to identify different emotions and comprehend how they and others may feel in certain circumstances by playing this game of emotions charades. This enables them to respond with greater warmth and care.
Your kids will portray numerous emotions in this activity and utilize cues to determine the emotions of others.
For more details, check out pbs.org.
Emotion Puppets
Children can learn to recognize and discuss their feelings using emotion puppets. Role-playing and pretend puppet shows can help a youngster build confidence in expressing and responding to feelings appropriately and healthily. Creating the toilet paper roll puppets is a lot of fun and helps with fine motor skill development.
Check out this fun elephant craft also.
For more details about this craft, visit Montessori From The Heart.
Emotions Beginning Sounds
Here is a quick activity that combines literacy with emotions. Draw Emoji faces down the left side of a piece of paper. For each emotion word's initial sound, write a letter on the right side of the page. Ask your toddler to choose an Emoji face, name the emotion, and then draw a line to the letter with the same beginning sound.
Find out more about this activity from Engaging Littles.
The Hug Jar
Most kids don't know how to ask for a hug or emotional assistance when they need it. This is where the hug jar becomes helpful.
The concept of a Hug Jar is easy to understand. It is a heart-filled jar, and when a child (or parent or caregiver) desires a hug, they can take a heart out and give it to the person they want to receive the hug from.
The Hug Jar tells kids that they matter, their feelings matter, and you are there for them. The Hug Jar also assists children in picking themselves up after a cranky or argumentative episode.
Simply place hearts in a jar and label it. To make hearts, you can get crafty and use a variety of materials, such as felt paper, foam paper, fabric, or pre-made plastic hearts. You can also ask your child to draw decorations on your hearts.
For more information about this activity, check Homegrown Friends.
Emotion Eggs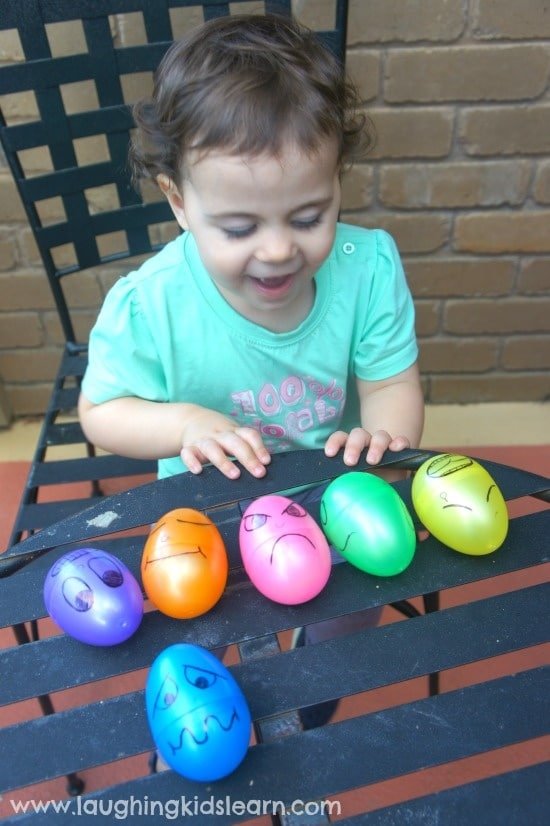 As children grow and develop, they may experience stages in which they struggle to manage or comprehend why they feel the way they do.
These emotion eggs are great for role-playing as you act out brief emotional scenes.
Additionally, it may spark a fascinating conversation regarding how each egg felt and why it would feel that way.
For more details about this activity, visit Laughing Kids Learn.
Today I Feel Play Dough Mats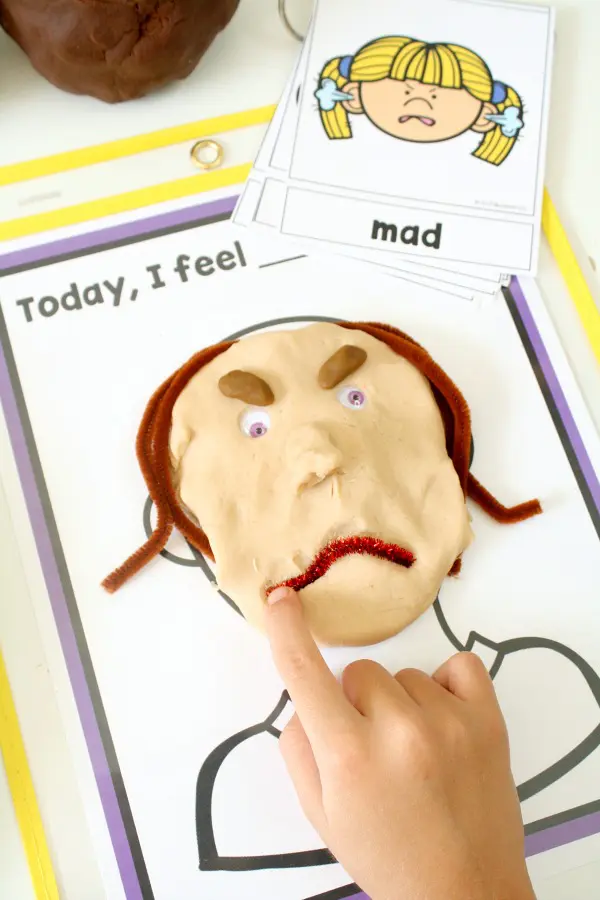 For kids, especially young ones, it is helpful to personalize feelings and include different visual signals when doing emotion activities.
These free printable Teaching Feelings: Today I Feel Play Dough Mats offer a hands-on feelings exercise that may be used in various ways.
Children can also talk about their own emotions, what causes them, and what they may do to deal with them along the process. Additionally, the activity strengthens fine motor skills by adding play dough and other craft materials into the activity.
Learn more about this activity by visiting Fantastic Fun and Learning.
Emotion Flashcards (with Emotional Robots)
These "emotional robots" flashcards are perfect for teaching your kids about emotions. While we all know that robots do not have emotion, the idea is that it is something that can be learned. And that you have to learn these emotions so you do not become a "robot."
Through this flashcard set, toddlers can slowly learn how to name their emotions, express them in various ways, and recognize others' emotions. This is crucial for developing self-expression and empathy.
For more details about this activity, check out Mr. Printables.
Affirmation Bracelets
Here is a creative project that young children will enjoy doing to practice affirmation.
Set out cups of colorful beads to make affirmation bracelets. Place a sticky note with an affirmation in front of each cup of beads. Your youngster can make a bracelet by stringing beads onto a pipe cleaner you've provided. Whenever they pick up a bead, have them speak the accompanying affirmation aloud.
Learn more about this great emotional activity for toddlers via Engaging Littles.
Paper Plate Feeling Spinner
Empathy is undoubtedly one of the most crucial lessons a youngster should learn, and helping children identify and control their emotions is important for them to learn this ability.
This paper plate feeling spinner is an additional tool to help your child understand their current emotions.
Making this craft is simple and affordable; your kids will surely enjoy it.
Visit Meaningful Mama to learn more about this craft.
Setting Up a Calming Corner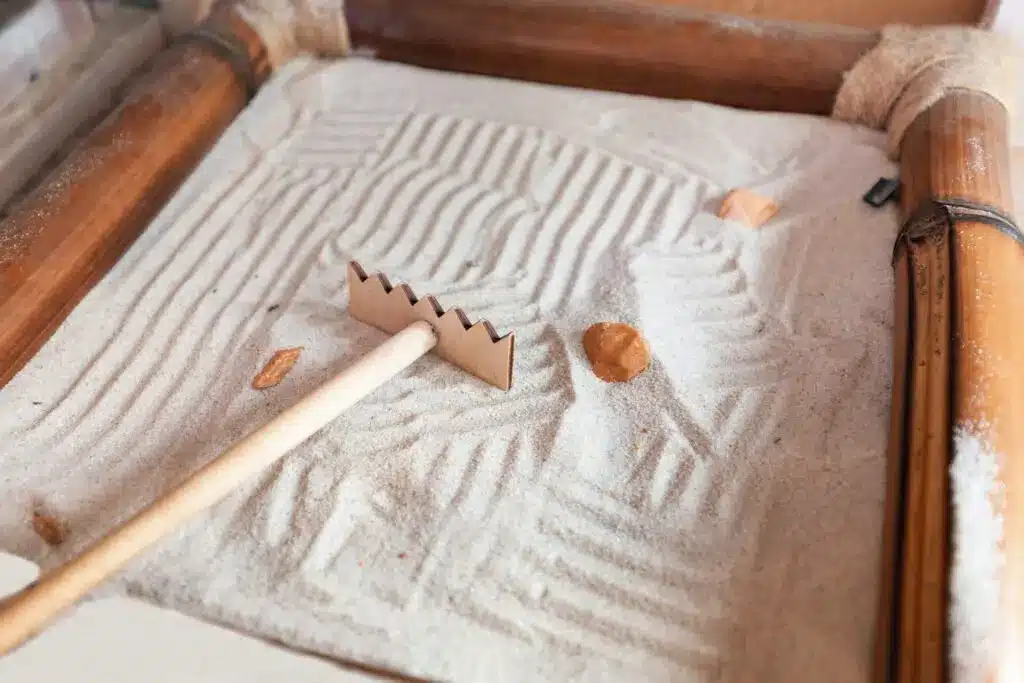 Setting up a Calming Corner or a Peace Corner to offer young children with strong emotions some calming alone time is something you may do to help develop their emotional intelligence. These peace nooks are also great for those feeling overstimulated by outside stimuli.
Though they offer some quiet privacy for young children, peace nooks should not be confused with "naughty steps" or time-out spaces. When kids need a safe place to process their intense emotions, they choose to go to these places.
Learn more about this activity by visiting Reach for Montessori.
People Playdough Mats
People Playdough Mats is another fun social-emotional activity for young children. They get to create a physical representation of themselves in the playdough and give them feelings.
By observing their facial expressions, they can recognize their own emotions and those of others.
Check Picke Bums for more information about this activity.
Calming Sensory Bins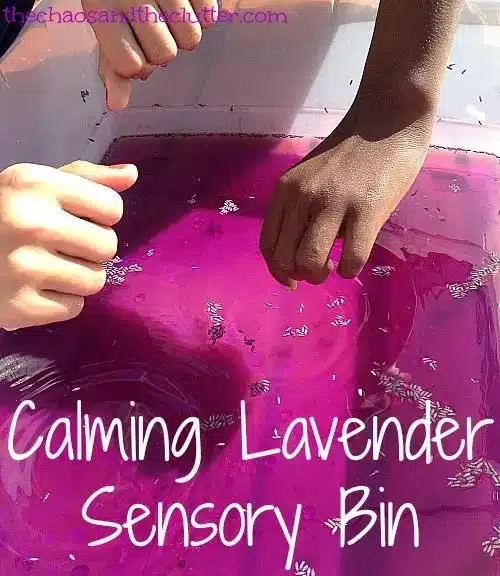 For toddlers, sensory bins are an excellent social-emotional resource. They offer sensory feedback that might help young children relax and settle.
When they feel overwhelmed, preschoolers can go to a sensory bin independently. They can also go in groups to discuss how the bin activity makes them feel.
Check out this Lavender Sensory Bin by The Chaos and the Clutter.
"Catch" A Feeling
Playing the game "Catch a Feeling" with your child is an easy and enjoyable way to teach them about emotions.
First, draw feeling faces on an inflatable beach ball with a permanent marker.
Then, toss the ball to your little one and ask him to name the feeling face underneath one of his hands when he catches it. He can also describe a period when he felt that way. It's an easy and enjoyable approach to teaching kids about emotions.
More about this fun toddler activity at Pam Dyson.
Happy and Sad Face Sorting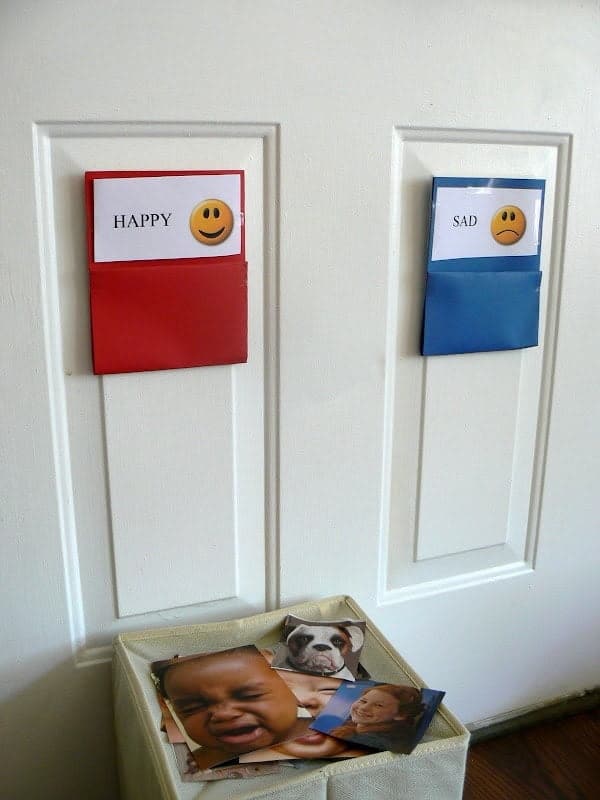 Little kids can learn to understand social cues and foster empathy by sorting faces based on emotions as part of a fun socio-emotional activity.
With the help of this game, youngsters may recognize and label various emotions by their facial expressions and determine if they are positive or negative.
Additionally, it teaches kids that not all negative feelings must be expressed through crying.
Story Stones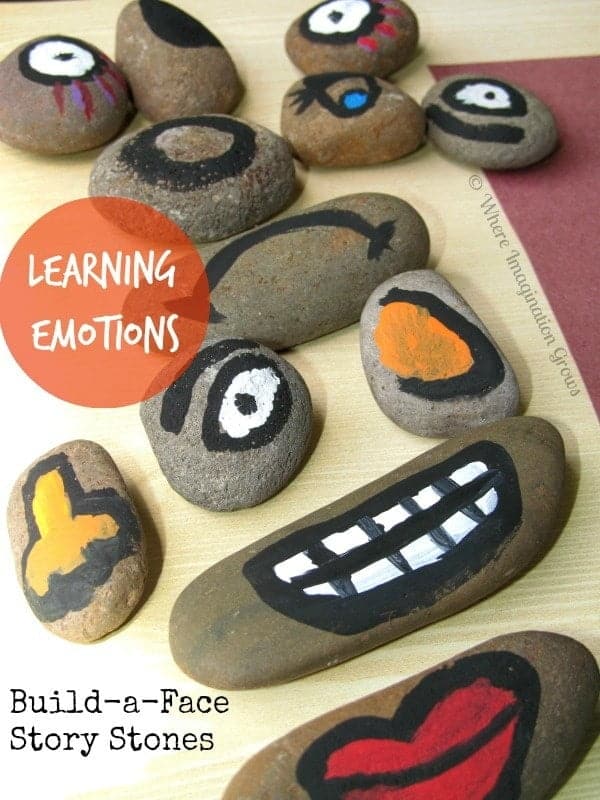 Preschoolers can engage in many social-emotional activities using Story Stones. One such activity is to have them piece together painted faces with various facial expressions and describe the matching emotion.
This activity is full of fun, plus it brings out the creativity in the little ones!
For more details about this activity, check out Where Imagination Grows.
Help your little ones process big emotions with fun-filled feelings activities! From games to stories, encourage them to express their feelings at a young age. Promote social-emotional development in preschoolers and toddlers with our emotional activities. Watch as they learn to identify and express their feelings with ease. Engage your little ones in exciting learning activities focused on feelings and emotions.
Our resources are designed to help them develop healthy social-emotional learning skills. Toddlers and preschoolers alike will love our big emotions activities! Help them understand and process their feelings through a variety of fun games and songs. Give your child a head start in social-emotional development with our feelings and emotions activities. They'll learn to express their feelings in a healthy and constructive way from an early age.