20 Fun Animal Projects for Preschoolers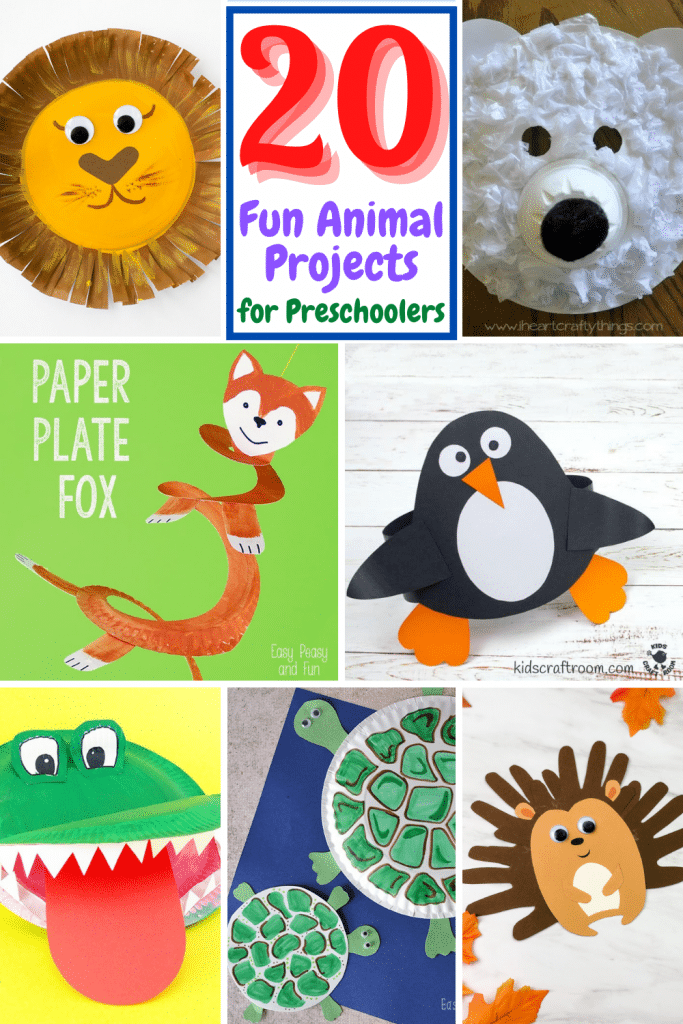 If your kids love animals, then they will be delighted with these fun animal art crafts that we have for you!
We have gathered exciting crafts ideas on jungle animals, forest animals, farms animals, and more! Plus, they are perfect for preschoolers as they are easy to make! These crafts are so simple that you will only be needing materials already available in your home such as paper plates, tissue rollers, and colored papers.
So, what are you waiting for? Learn how to craft them here and get started with some animal projects for preschoolers together with your kids!
Paper Crafts
Tissue Roller Tiger
Recycle your used tissue rollers and turn them into these cute tiger models! Paint the tissue rollers orange, and draw the tiger's spots and face using black paint or marker. Finish the craft with a pair of googly eyes and paper cutouts for the tiger's ears.
Check the full details here.
Paper Chain Snake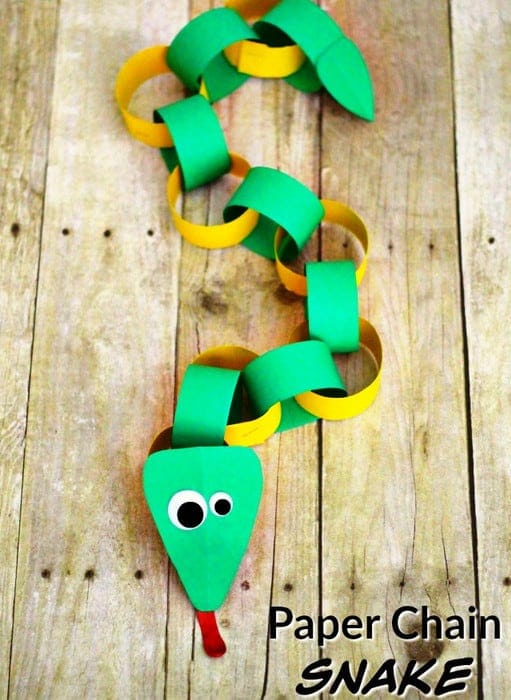 This Paper Chain Snake is a creative snake craft idea! All you need are rolled colored paper hoops and form a chain to form this super silly little snake.
For the full tutorial, click here.
Paper Caterpillar Craft
Here's a wiggly and cute way to make a 3D caterpillar craft. Kids will find this easy to make, too! This Paper Caterpillar Craft can be a freehand art craft that you can make, and you can also use a printable template to make it easy for you to cut the lines.
Check out the full tutorial here.
Polar Bear Masks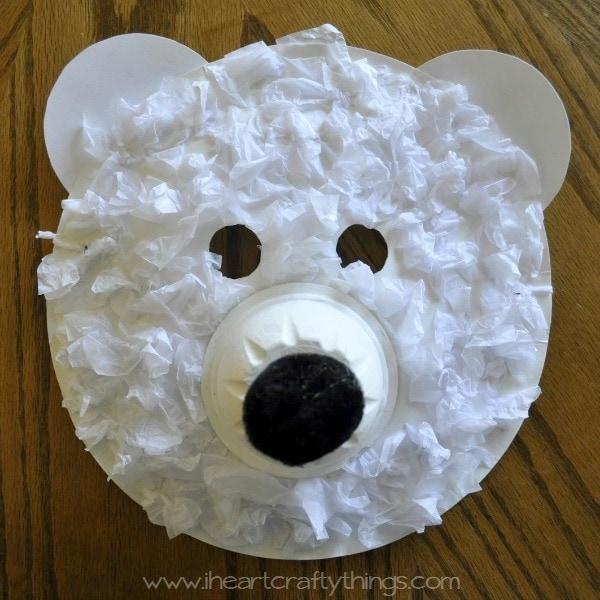 This crafty and realistic mask is perfect to go along with the polar bear stories. You will need some white cardboard shaped like a polar bear head, white tissues, and empty fruit cups to create this project.
Learn this craft here.
Paper Butterfly Puppet
Kids will love this colorful craft as much as they love butterflies! You will only need a set of colorful art papers to create this paper butterfly puppet. Add a paper straw holder to finish.
Try it out with your kids by following this guide.
Handprint Hedgehog Craft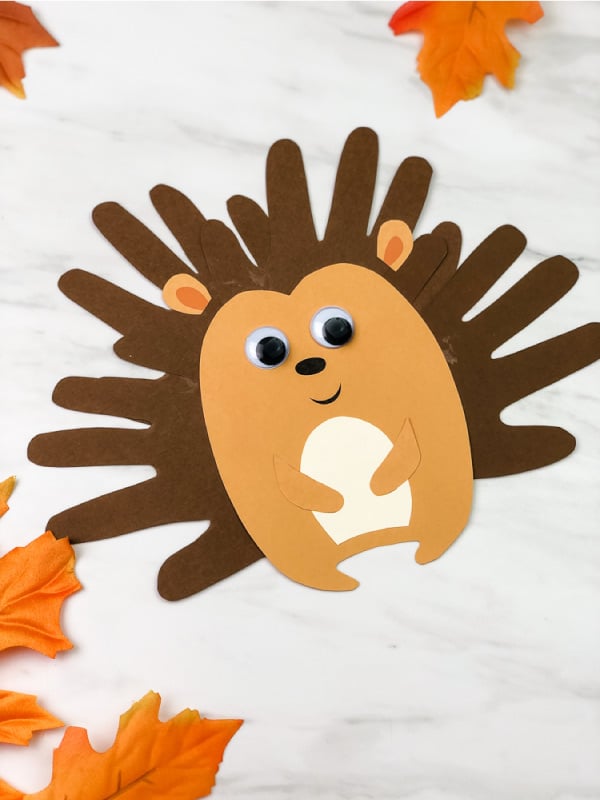 This Handprint Hedgehog Craft is an easy and not-so-stingy way to get to know our hedgehog friends. Making this will only need common art materials such as colored papers, scissors, googly eyes, and a printable hedgehog template.
Here's the link to the guide.
Fork Print Panda Bear Craft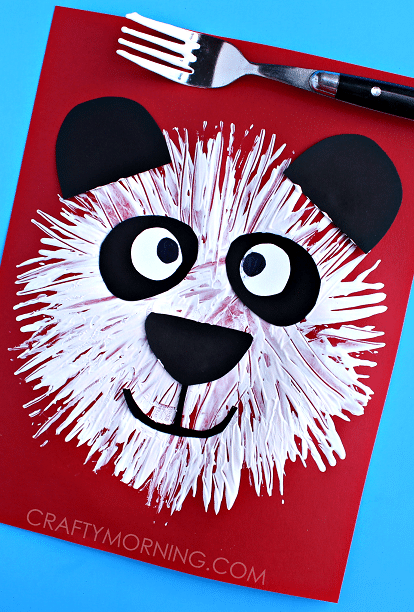 This Fork Print Panda Bear is a clever fork painting craft that preschoolers will surely enjoy. You will need a plastic fork, white paint, scissors, glue, and black and white-colored paper to make this one.
You can check the full guide here.
Turkey DIY Bookmarks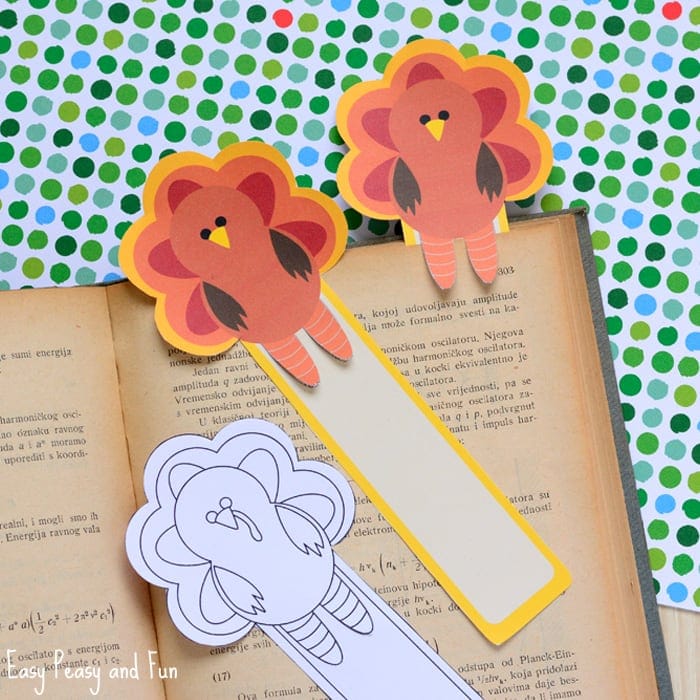 Turkey DIY bookmarks are so easy to make as well. This will also make reading fun for preschoolers, especially if they are learning about turkeys. You will only need some printable turkey bookmark templates and cut them out to create the DIY bookmarks.
Learn this craft and more turkey crafts here.
Egg Carton Baby Bee Craft
Recycle your used egg cartons and make this adorable Baby Bee Craft. Cut a portion of the egg carton, paint it yellow and glue a pair of googly eyes. You can add paper cutouts for the wings, too!
Click here to find out more about this craft and other cool bee crafts!
Penguin Hat Craft
This Penguin Hat Craft is just as cute and irresistible as our penguin friends! To make this, you only need a printable penguin template that is easy to trace and cut. Add a headband so kids can wear it and play as penguins.
For the full guide, click here.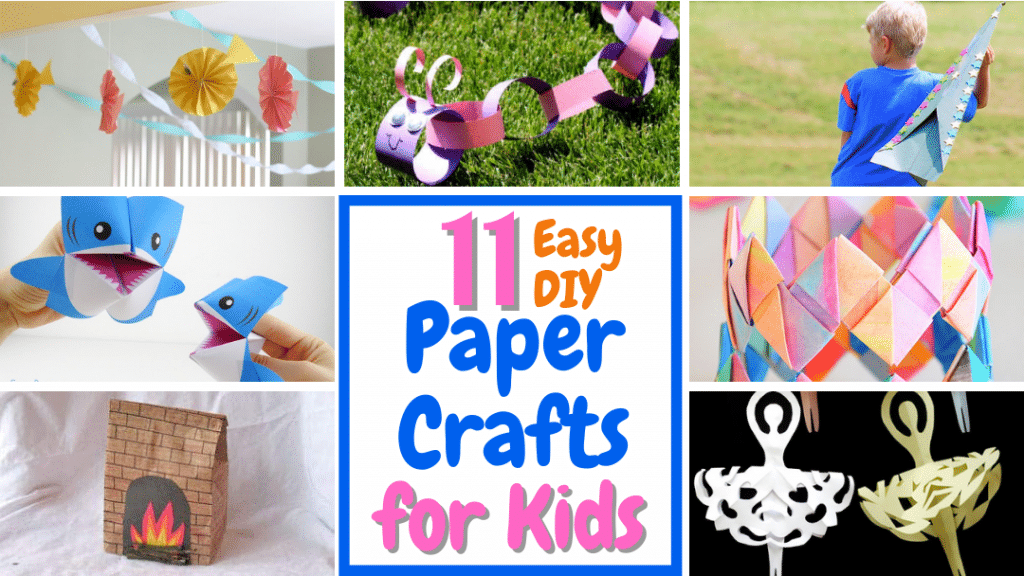 Paper Plate Crafts
Paper Plate Parrot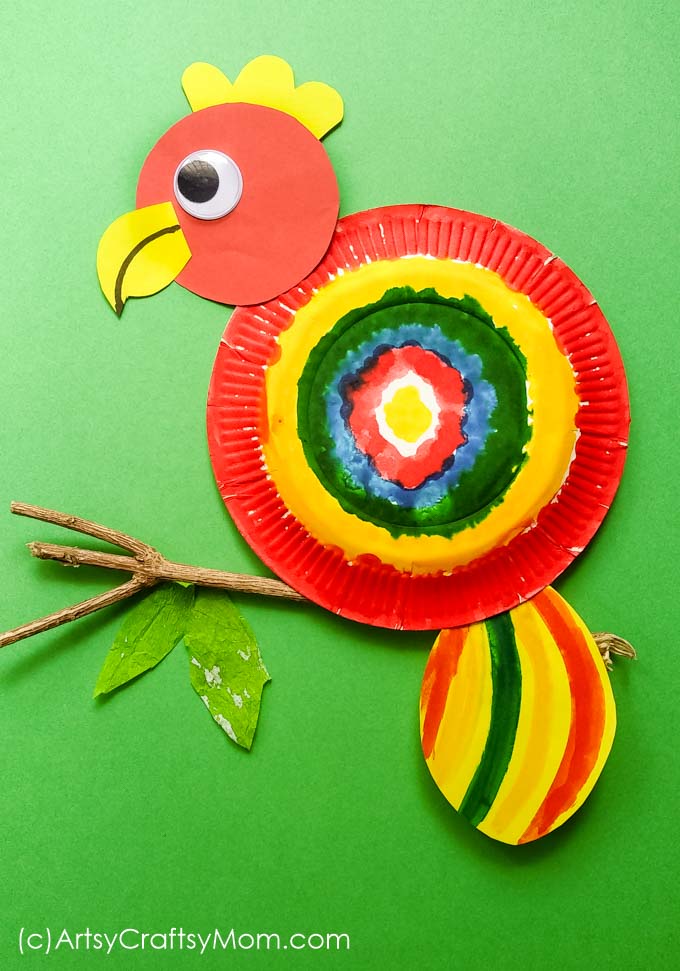 This colorful Paper Plate Parrot is a fun animal project if your preschoolers are learning about birds! With easily available craft supplies like paper plates, colored papers, and bright-colored paints, you can create this beautiful project. Use bright colors to make the parrot craft eye-catching.
Learn more about this craft here.
Paper Plate Monkey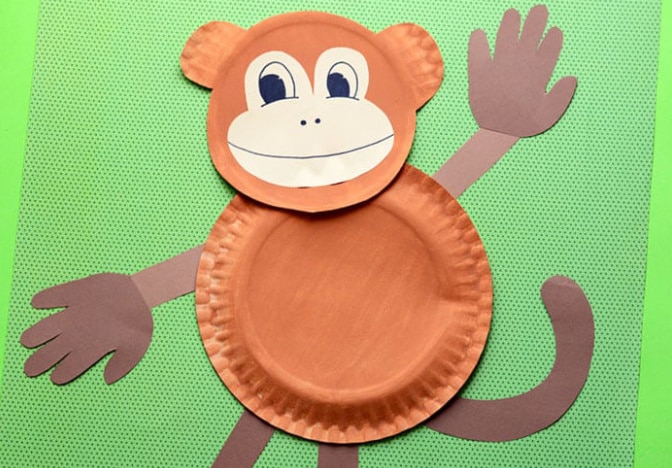 This Paper Plate Monkey is just as silly as our monkey friends! Paint some paper plates brown, use colored papers to form the monkey's face, hands, and legs, and there you have your paper plate monkey craft.
Check out the full guide via this link.
Paper Plate Fox
Make a fun fox craft with this Paper Plate Fox. Paint the paper plate brown and cut it into a spiral – this will make the fox look fun as it twists and turns. Cut and glue the fox's head and feet to complete the look.
Learn how to recreate this paper plate craft here.
Crocodile Paper Plate Craft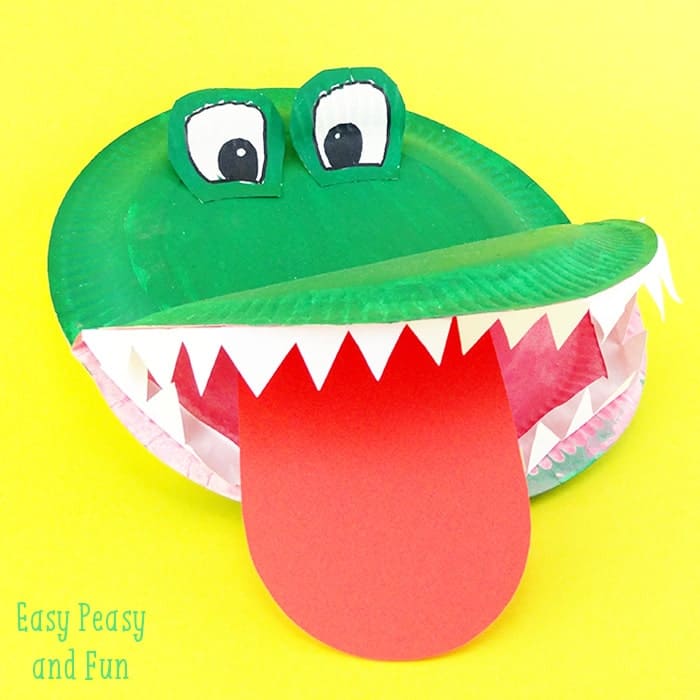 Get your preschoolers this fun and friendly crocodile craft made of paper plates and colored paper. Make it extra exciting by recreating the crocodile's long snout.
A full step-by-step guide to this craft is here.
Paper Plate Lion
This cute and friendly-looking lion is so easy to make! Paint your paper plate golden yellow on the center and brown on the outer part. Glue a pair of googly eyes and draw the brows, nose, and mouth. To finish, make the lion appear hairy by cutting the brown-colored parts around the paper plate.
For the full guide, click here.
Paper Plate Flamingo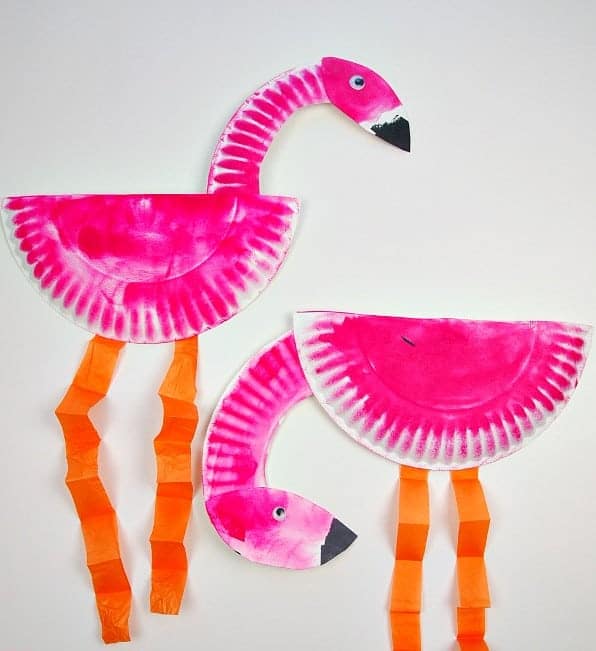 Turn your paper plate into these pretty pink flamingos! Paint your paper plates pink and cut them out to form the flamingo's face, neck, and body. Use orange paper strips to create the flamingo's long legs.
Click here for more details.
Paper Plate Turtle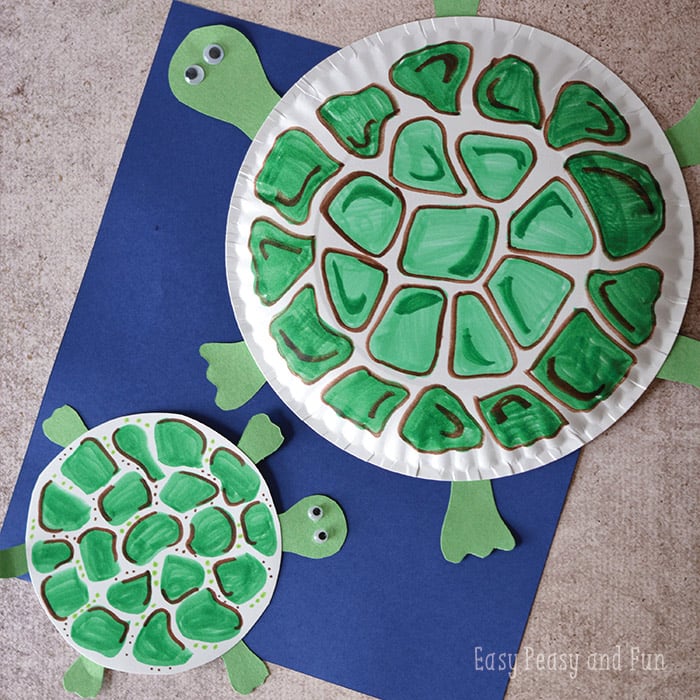 This paper plate turtle is a super easy craft to make. Just grab a paper plate and draw patterns that mimic a turtle's shell. Use paper cutouts for the turtle's head and feet to complete the look.
Learn more here.
Easy Paper Plate Ladybug
This Paper Plate Ladybug is another easy animal craft you can make using paper plates. Simply paint the entire paper plate to create the ladybug craft.
Learn this craft here.
Paper Bag Crafts
Paper Bag Giraffe Puppet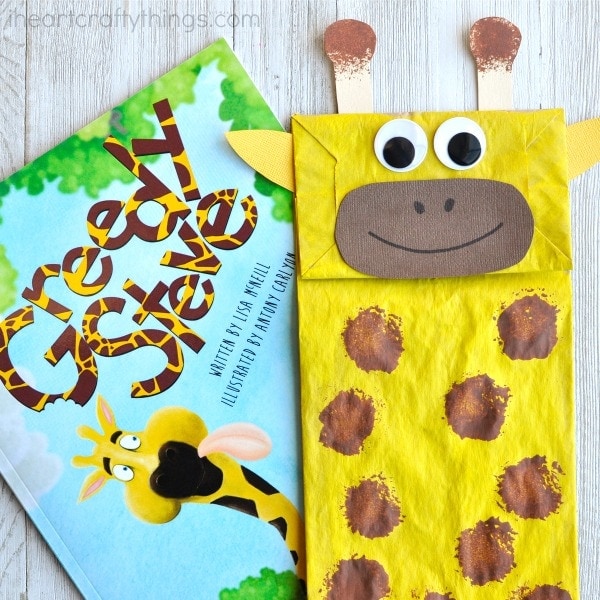 Another easy puppet craft is this Paper Bag Giraffe. You will need some paper bags, brown and yellow paints, and paper cutouts to craft this puppet. Once done, kids can put on their very own giraffe puppet show!
Link to the full guide here.
Paper Bag Owl Craft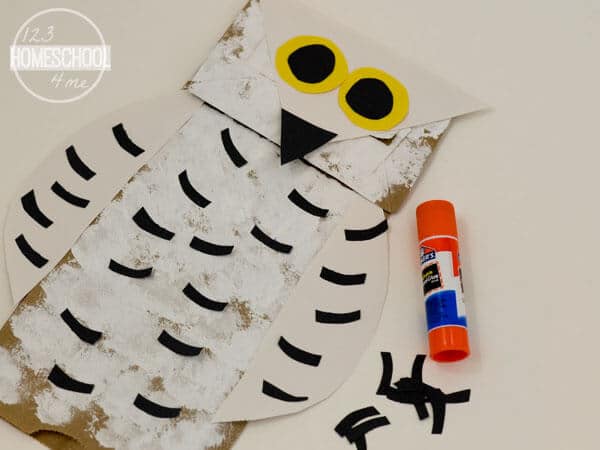 With cotton balls, dab white paint onto the paper bag to create a fluffy owl full of white feathers. Add paper cutouts to form the owl's face and feather scales. And there you have a Paper Bag Owl Craft.
For more details, click here.
I hope you enjoyed this list of animal projects for preschoolers. If you have any other animal suggestions, please let me know if the comments below.